My Favorites 2013
So now that we've covered your favorite recipes from 2013, let's take a look at mine. I had every intention of including only ten recipes, but I couldn't narrow it down from eleven. It was just too hard. So eleven it is!
I can't help but reflect this time of the year and looking back it still amazes me just how much I've grown over the past twelve months. From photography, to the actual recipes, to this little blog as a whole. It's crazy. And thank you. From the bottom of my heart, for stopping by and coming along for the ride. You are awesome. Plain and simple : )
Okay, enough sappiness. Let's talk food! So here are my favorites (in no particular order – I could barely get it down to eleven, so there was no way I was picking among them!).
Peanut butter chocolate chunk granola. This granola … it is still my favorite version to date. I mean, it has that always amazing peanut butter / chocolate combo. And you can eat it for breakfast. Umm, huge win, yes?
Southwestern black bean salad. Light and fresh yet filling at the same time. And with a honey, lime and chipotle dressing. Plus you can eat it with a spoon. I love salads that you can eat with a spoon.
Chicken, black bean and vegetable enchiladas. These are still my very favorite enchiladas. A little meat, a little bit of veggies – a perfect compromise for me and the husband.
Corn chowder with squash and zucchini. I know it's not summer but I could eat this chowder all. the. time. The squash and zucchini make it a little different and there's bacon involved. I know a lot of you like bacon.
Chocolate stout cake with cream cheese glaze. I'm a vanilla cake girl all the way. But this chocolate stout cake … well, just do it. It made me question my loyalty to vanilla…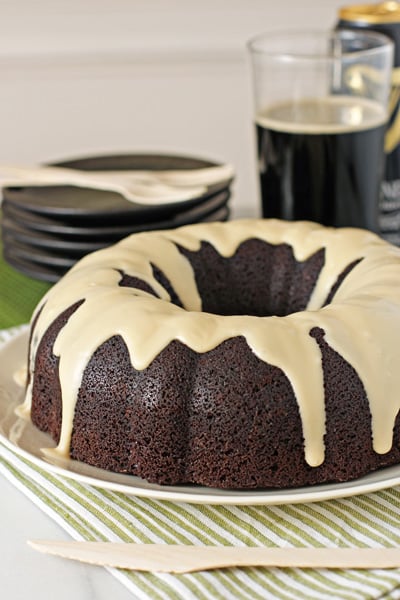 Homemade soft pretzels. I don't even know what to say about these. Except that they are awesome. That is all.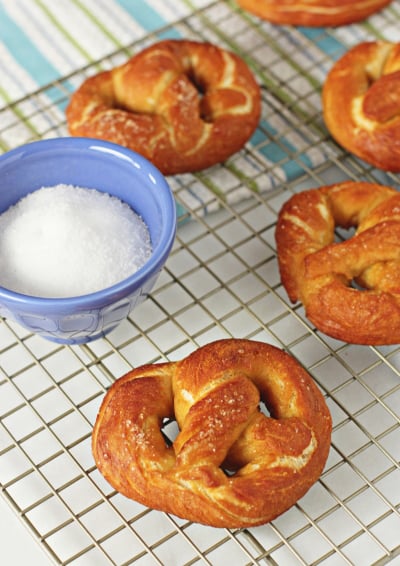 Summer salad with sugared pecans and poppy seed dressing. I've said it before but this salad includes that sweet glorious trifecta for salads – crunchy nuts, a little cheese and fruit. With a lighter poppy seed dressing that I could eat for the rest of my life.
Mushroom quesadillas with tomato and corn salsa. A quick, easy weeknight meal with a fresh salsa. And it's quesadillas. I mean, come on. There's cheese involved. Ooey gooey cheese.
Crockpot barbecue ribs. Tender ribs that are finished off on the grill. And smothered in some finger lickin' good sauce. The husband calls them legit. I tend to agree.
Blueberry coconut muffins. Packed with coconut flavor, bursting with fresh blueberries and super moist. Anddd there's a streusel topping involved.
Salted pecan pie cookie bars. Life changing, folks. Life changing. Best dessert I've made all year. And yes I stand behind that statement.
So 2013 was a year of some great food. But I have a feeling 2014 is going to be even better. Stay tuned : )