16 Dinner Recipes To Make This Cinco De Mayo
In case it wasn't already blatantly obvious, mexican food is hands down my very favorite. Absolute favorite. Like, I would eat it for every meal if I could. And it's a good thing that my husband is on the same page with me here – because it definitely makes an appearance on our table at least once or twice a week.
With Cinco de Mayo coming up early next month, I couldn't resist the chance to put together a recipe collection of all my loves – tacos, enchiladas, quesadillas, the list goes on!
I narrowed it down and have only included main dishes here today. But if you spend any amount of time on this site, you'll know there are also plenty of options for salsas, drinks, and such! Just search around in the archives!
Let's get to the list! Better yet, grab some chips and salsa and then we'll get to the recipes.
Enchilada Fun!
Because one can never have too many enchilada recipes.
vegetable and black bean enchilada pasta
vegetable enchilada casserole with salsa verde
enchilada stuffed mushrooms
chicken, black bean and vegetable enchiladas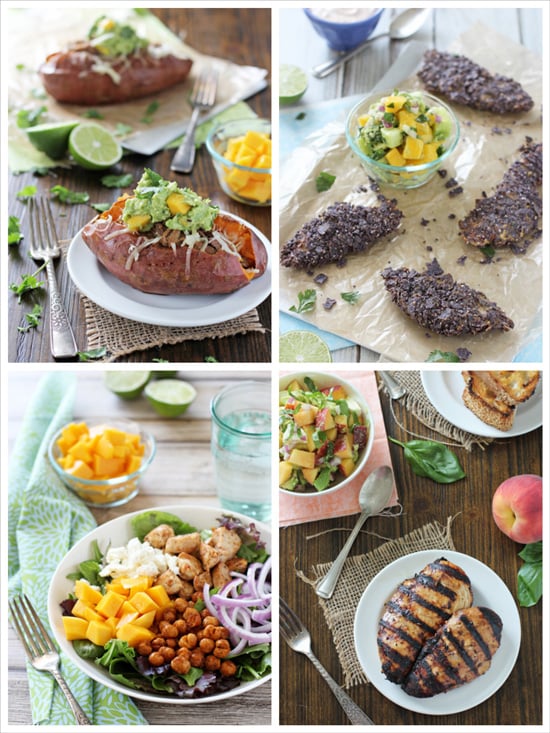 Sweet and Savory
A little salty. A little sweet. And perfect together.
loaded pulled pork sweet potatoes with mango guacamole
baked tortilla crusted chicken tenders with mango salsa
chicken, chickpea and mango salad with cumin lime dressing
grilled balsamic chicken with peach salsa and chipotle bread (you can sub the peach for another fruit here!)
Burritos, Tacos, Quesadillas, Oh My!
A bit of everything. For whatever suits your mood.
crockpot barley and bean tacos
crockpot chocolate stout pulled pork
quinoa and roasted vegetable burrito bowls
sweet potato, black bean and kale quesadillas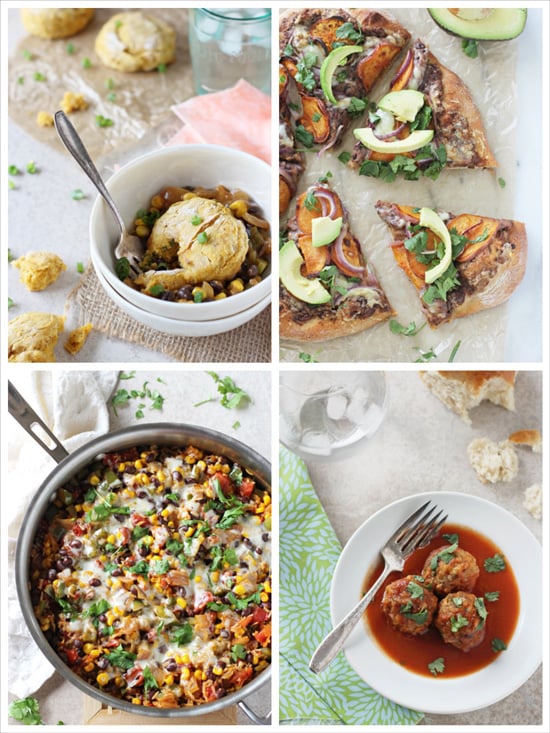 A Little Something Different
Pizza and pot pie, say what?
mexican pot pie with sweet potato biscuits
sweet potato and black bean pizza
skillet mexican brown rice casserole
crockpot tex mex meatballs
I hope you enjoyed this collection of dinner recipes to make this Cinco de Mayo! Have a wonderful weekend!