16 Fresh Corn Recipes To Make All Summer Long
Let's talk fresh corn! And today we're chatting specifically about oh so many ways to put it to use!
Fresh corn. Sweet, summer-y, fresh corn. We've already established how I feel about this warm weather staple. It's the best. I buy a ridiculous amount each week. I'm probably known as the corn lady at my local grocery store. And I'm totally okay with that.
As much as I adore just grilling it up and eating with a little olive oil, salt and pepper straight off the cob, it would be wrong to ignore all the other wonderful possibilities to spice it up a little. Well, says the crazy corn lady.
So today I give you a collection of plenty of different recipes to put that fresh corn to use. We have lots of main dishes. We also have a few side dishes and appetizers because, let's be real, the more corn the merrier.
Enjoy!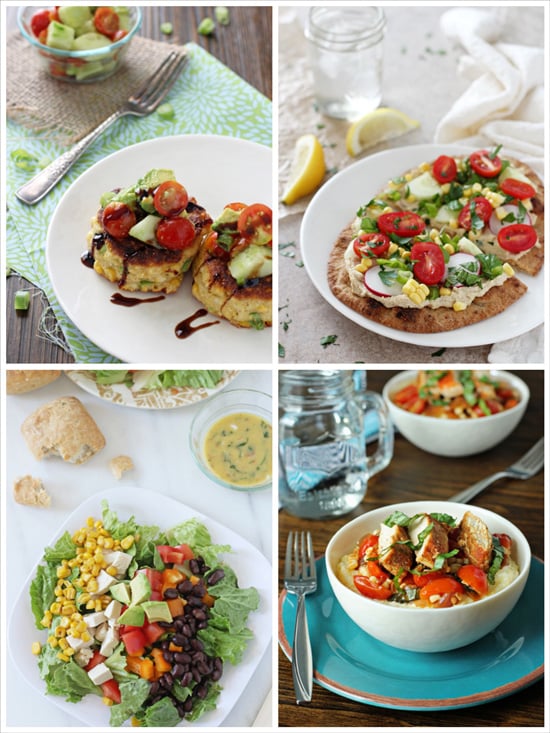 Corn and tomatoes go together like peanut butter and jelly
Fritters, flatbreads, oh my!
corn fritters with tomato avocado salsa
summer garden veggie flatbreads
chopped southwestern salad with lemon chipotle dressing
chicken with fresh corn, tomatoes and creamy polenta
Cheese + corn = awesomeness
Does cheese ever steer you wrong?
mushroom quesadillas with tomato and corn salsa
fresh corn and zucchini pizza with gouda
fresh corn, zucchini and black bean enchiladas
summer vegetable pasta skillet
Other random delicious corn recipes
That I clearly couldn't fit neatly into one category or another…
BBQ sweet potato, chickpea and bacon salad
grilled corn and pineapple salsa
blueberry corn panzanella with maple chipotle dressing
vegetable and black bean enchilada pasta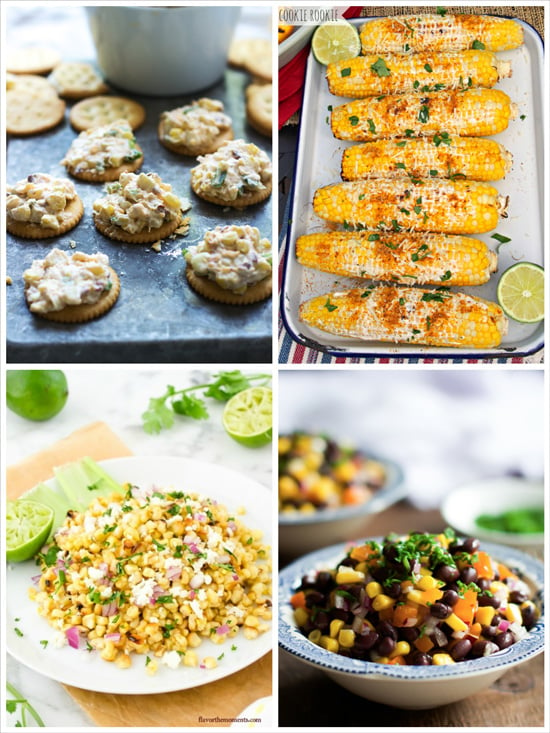 Recipes I've bookmarked to try
From my blogging friends around the web!
cheesy corn, cheddar and chipotle dip from Cooking for Keeps
skinny mexican grilled corn from The Cookie Rookie
grilled mexican street corn salad from Flavor the Moments
black bean mango salad from Primavera Kitchen
I'll see you bright and early next week with a new recipe!