Healthy Weekly Meal Plan – 4.23.16
It's the weekend! Hip, hip, hooray! I hope you are snuggled up on the couch and relaxing with a big cup of coffee (or iced coffee??) as you read this. So pull up a comfy blanket and let's talk food!
This week we have plenty of fantastic dinner ideas for the days ahead. From a mediterranean chopped salad, to a veggie strata, to a thai red curry, to a mexican casserole! All here, all quite tasty!
As with all our healthy weekly meal plans, vegetarian options are suggested if the dish contains meat (and can be easily substituted). Plus! Two printable grocery lists can be found at the end of the post – one that is completely filled out and another that you can customize yourself.
Now, who wants to go grab me some more coffee? Kidding, of course! Happy happy Saturday!
—-
Monday
Roasted Vegetable Strata from greens & chocolate
Prep Ahead: You can roast the vegetables in advance. You can also make this entire dish the day in advance, and just pop it in the oven when you are ready to cook.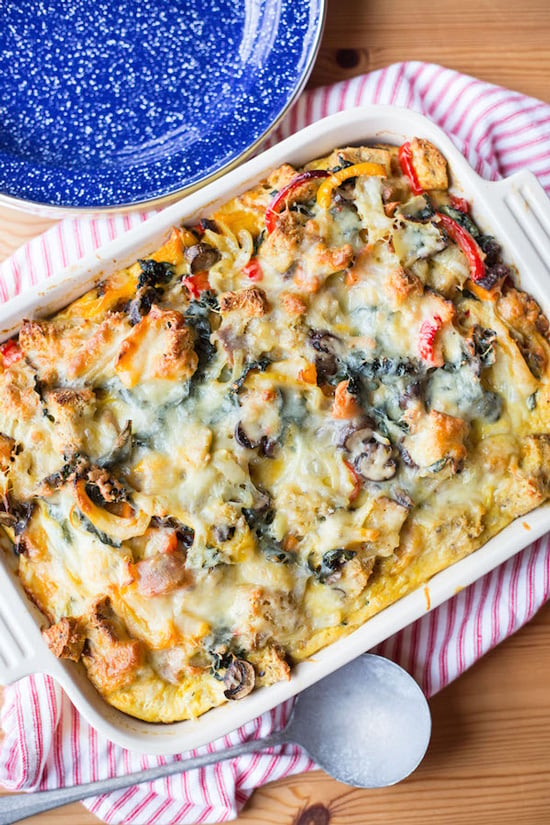 Tuesday
Mediterranean Chopped Salad from Spoonful of Flavor
Prep Ahead: You can chop all vegetables in advance to save time.
Wednesday
Thai Red Curry with Peppers and Cashews from Cook Nourish Bliss
Prep Ahead: The brown rice (for serving) can be made in advance. You can also slice the veggies one day in advance to save time!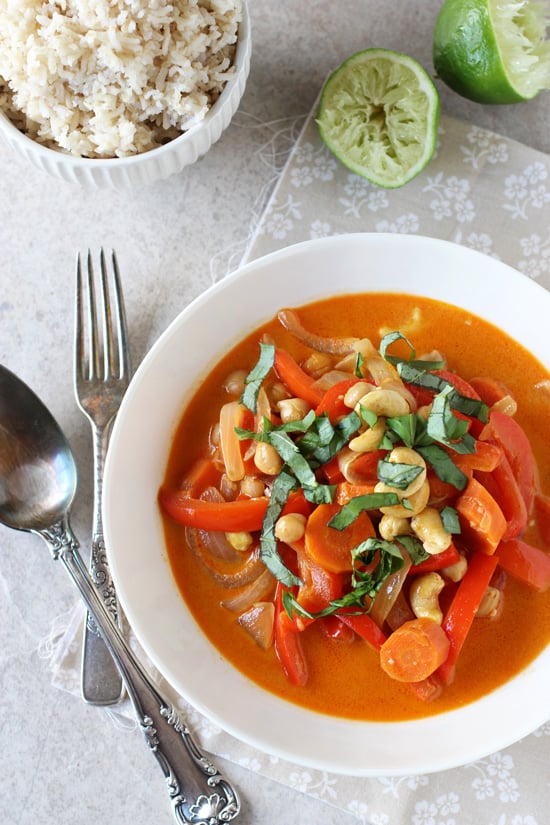 Thursday
Healthy Mexican Casserole from Lauren Kelly Nutrition
Prep Ahead: You can prepare this entire dish the night before and then cook in preheated oven 20 minutes before serving.
Friday
Go out or order in!
Click HERE for this week's printable meal plan and grocery list (below)!
Click HERE for our customizable meal plan and grocery list (below)!