8 Stovetop Meals For Summer
Looking for some easy meals to beat the heat? This collection of simple and delicious stovetop meals for summer has you covered! No heating up the house with your oven. From salad to fritters to quesadillas, you'll have no shortage of ideas for the season.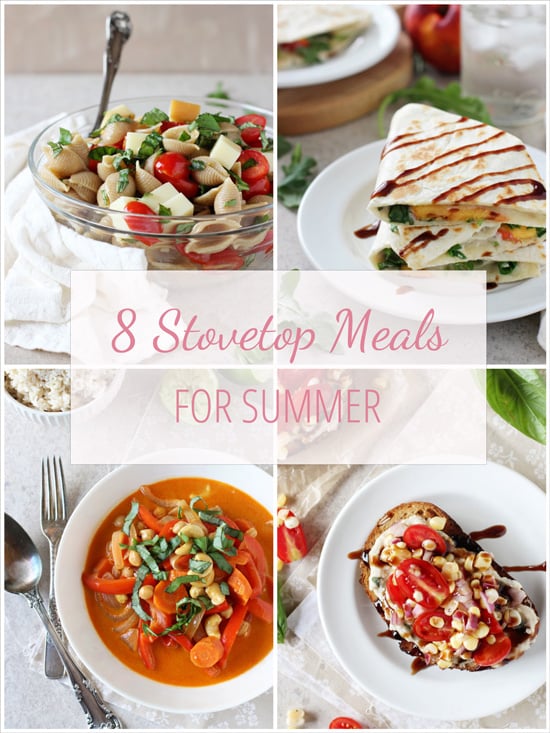 Let's chat summer recipe ideas. Specifically, a collection of stovetop meals that won't heat up the entire house!
Now, I feel like I should admit that I most certainly turn on the oven fairly often during the summer months (heaven forbid I go too long without roasted veggies). But still.
For normal, weeknight dinners, I am alllll about easy recipes on the stovetop.
Which is what I have for you today. A few of my go-to summer meals that pretty much involve boiling some water and / or cooking up a few things in a skillet. No turning on that oven.
These are all recipes from the archives that I wanted to bring back to your attention. Show em' some love. Because they most definitely deserve it.
Enjoy!
Stovetop Meals For Summer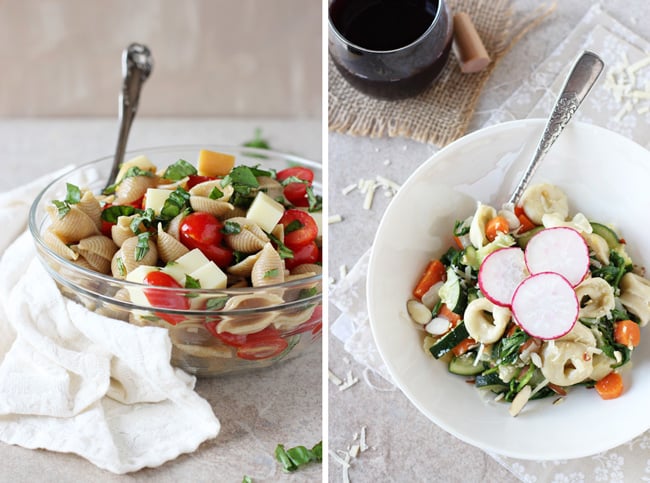 Veggie-Filled Tortellini Skillet // 25-minutes, simple, no fuss and super light. And packed with veggies. <— I think that may be kind of obvious.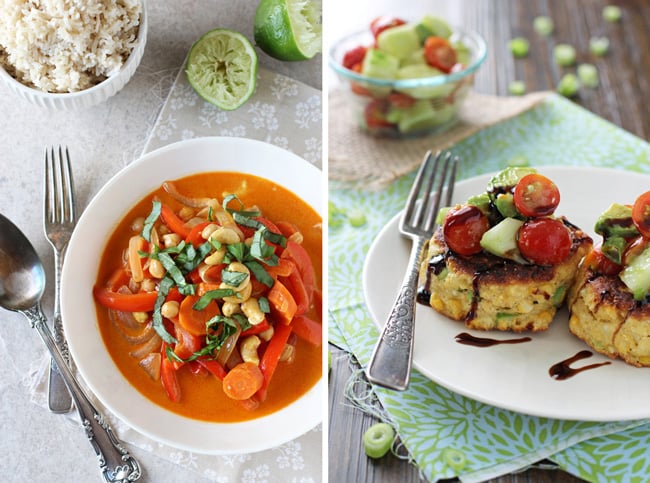 Thai Red Curry with Peppers and Cashews // This is probably my all-time favorite recipe. I know, bold statement. I have seasonal favorites but this one gets made alllll year round. A creamy weeknight curry made with chickpeas, bell peppers and coconut milk.
Corn Fritters with Tomato Avocado Salsa // Love love love these. Easy and packed with fresh corn. And topped with a simple salsa.
Fresh Corn and Tomato Open-Faced Sandwich // Super quick dinner right here. With a basil-packed white bean spread, a corn and tomato topping, and balsamic glaze.
Brown Butter Tomato and Corn Angel Hair Pasta // A summery, light pasta dish filled with my two favorites: tomato + corn!
Easy Peach and White Bean Quesadillas // Fresh peaches, arugula, balsamic glaze. And about 30 minutes or less to make. Nuff' said.
—
And that's a wrap! I'll see you bright and early Monday morning with a brand spankin' new recipe.