Let's talk lazy man pizza. Well, okay, not completely, totally, over-the-top lazy since we still have to make the topping. But you catch my drift. What I'm throwing your way. These spinach artichoke french bread pizzas are what you make when you want all the goodness of pizza but don't feel like rolling out the dough.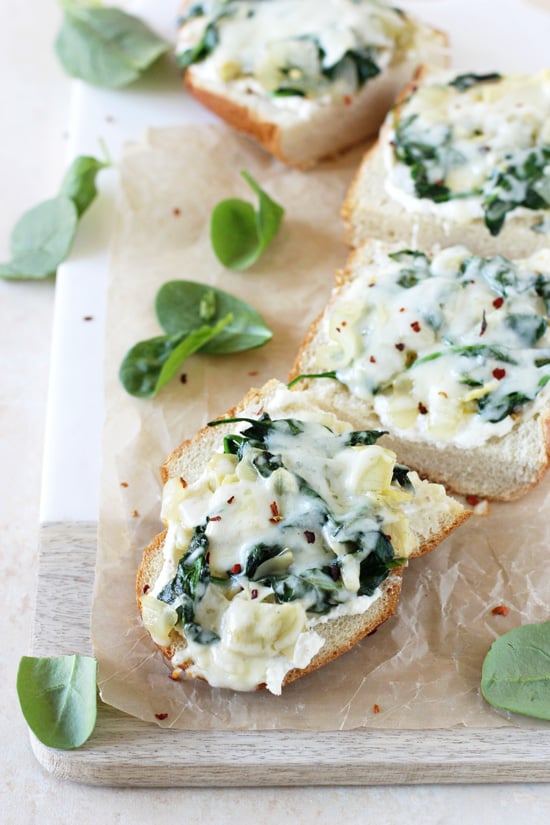 And as I'm typing this, I'm realizing that I may sound a tad bit ridiculous. Because rolling out pizza dough is not exactly hard. So maybe I should go another way. Let's say that these are what you make when you want something a little different!
Something different that also happens to be super simple. Because let's be real. During the workweek that's about all my brain can handle. Tasty, fast, and … cheese. Cheese never hurts, am I right or am I right?
So, this recipe was inspired by my spinach artichoke sweet potato skins. Which I still love dearly. But sometimes you just want carbs. Know what I mean? So that's exactly what we have here today. Cheesy spinach artichoke goodness layered on top of slightly crispy yet still soft and delicious bread. Oh my heavens!