These 25 minute, freezer friendly healthy breakfast tacos are a perfect easy breakfast or dinner! Filled with red onion, bell pepper, scrambled eggs and plenty of spices, plus avocado and salsa for serving. Vegetarian, gluten-free and dairy-free.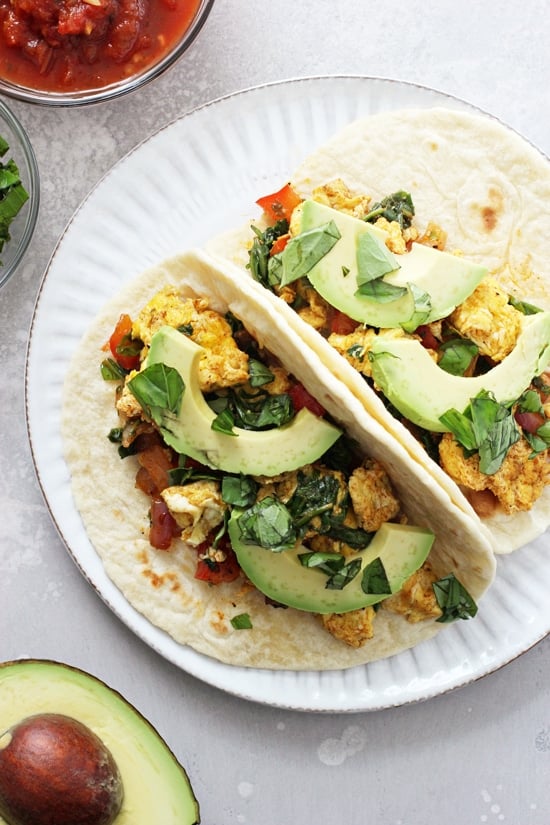 Today we talk breakfast for dinner.
Well, I mean, you can absolutely enjoy these killer tacos for that all important first meal of the day. BUT I for one am alllllll about the 25 minute easy dinner.
And that's exactly how long these suckers take to make.
A quick sauté of some colorful veggies, a speedy scrambling of eggs. And then tucking everything into a warm tortilla with a few simple toppings before chowing down.
It just doesn't get much easier.
And between the protein from the eggs, the crisp tender veggies and a touch of extra fat from some creamy dreamy avocado, these tacos will keep you satisfied for hours.
And did I mention that they're freezer friendly? So that you can have a stash ready to go at a moment's notice?
It's a delightful meal at your service. Morning OR night.