This dreamy dairy free corn casserole will be a welcome addition to any meal! Soft, creamy and perfectly moist, it's savory with a touch of sweetness and filled with pockets of sweet corn. Added bonus? It's incredibly easy to whip up, making it a fantastic side dish for Thanksgiving, Christmas or Easter.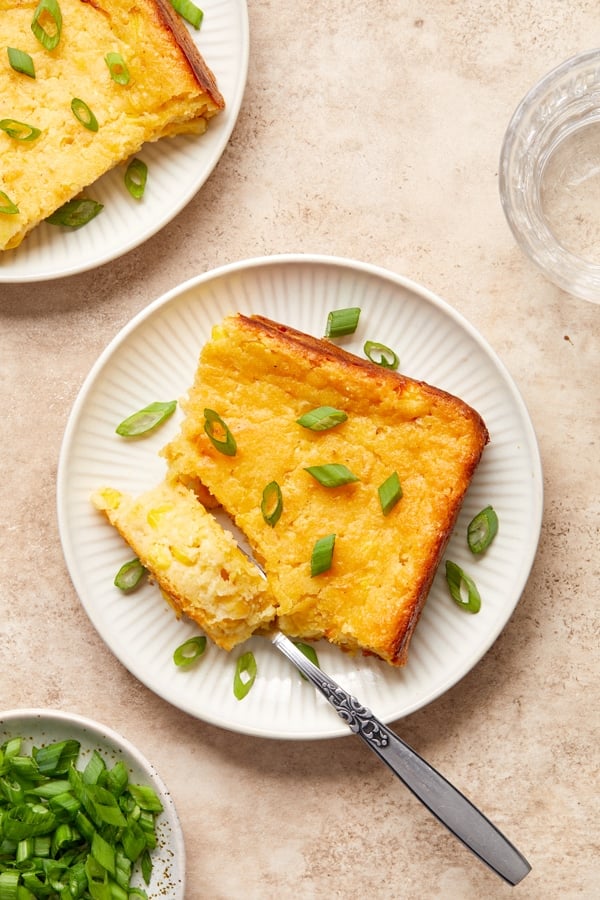 Clear a spot on your holiday table because this dairy free corn casserole is here to please.
Super easy to make, it's the perfect side dish for thanksgiving, christmas, easter or, really, just a regular ol' dinner.
Now, if you've never had corn casserole, it's kind of like a moist and creamy version of cornbread.
Savory with a hint of sweetness and filled with little pockets of sweet corn kernels.
Totally basic but incredibly delicious, it's a fantastic compliment to just about any meal.