These fully loaded dairy free nachos are sure to be a family favorite! Easy to make and packed with flavor, they're fantastic for a weeknight dinner, snack or party. Featuring the BEST dairy free cheese sauce and options for both meat or beans, they're hearty, crunchy and satisfying. Gluten free with vegan / vegetarian options.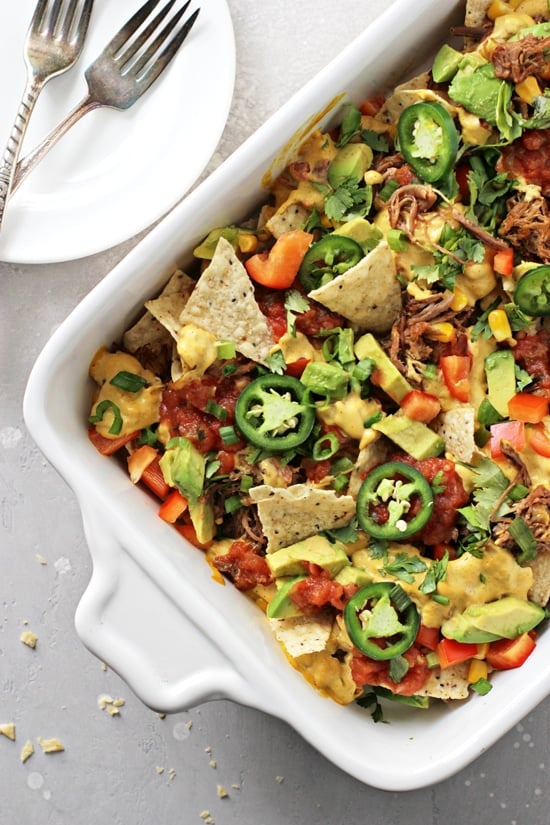 Nachos. They're good for the soul. Am I right or am I right?
I mean, between the crunchy chips, the fresh veggies, the creamy cheese. They're just really hard not to love.
So today, we talk about these epic dairy free nachos.
Because even though we might not be able to eat real cheese, there's no reason we can't still enjoy this favorite dish.
And today's version is loaded up with ALL the toppings.
We have a protein of choice. Some bell pepper, corn and green onion. A darn good dairy free cheese sauce. Creamy avocado. Fresh cilantro. Flavorful salsa.
The gang is definitely all here.
They're perfect for parties, as a quick weeknight dinner or, you know, just to take care of that late-night nacho craving. Anything goes.