These incredible dairy free mashed sweet potatoes are a MUST for the holidays or a regular weeknight dinner! Cozy, creamy and packed with flavor, these savory taters will have you coming back for more. An easy and healthy side, they're also gluten free, soy free and vegan.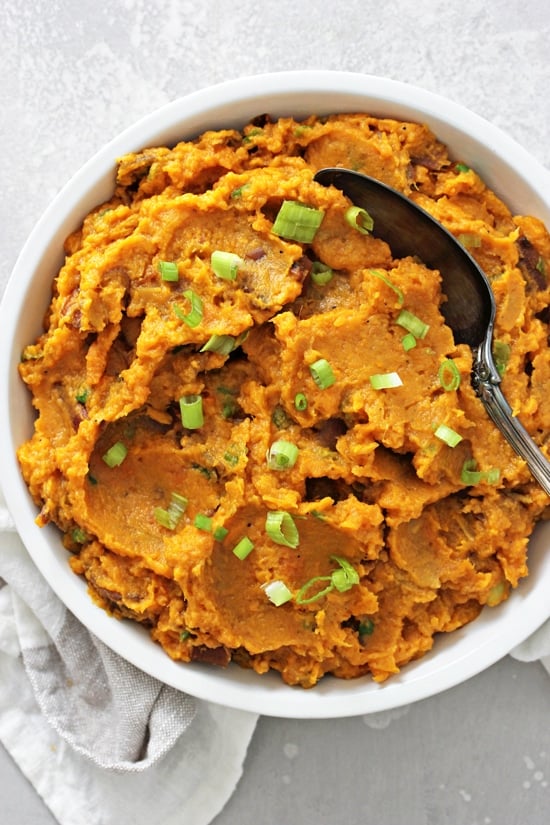 Raise your hand if you consider mashed potatoes an ESSENTIAL part of any holiday meal.
Or, really, any cozy, comforting dinner made during cooler weather.
I mean, there's just something about them.
Which is why today we talk a spin on the classic dish with these incredible dairy free mashed sweet potatoes!
Because I already have a go-to recipe for regular dairy free mashed potatoes and figured it was high time to let my favorite orange veggie shine.
So, let's talk about these taters.
They're creamy, velvety and packed with savory goodness. And a little pop of freshness thanks to some sliced green onion.
But the best part? They have a rich, buttery flavor thanks to a special ingredient – olive oil.
I promise, they're so good that you definitely won't miss the butter, sour cream or cream cheese in this delicious dish. ♡♡♡