Allow me to introduce you to a recipe that has been making some serious rounds in my weekly meal planning rotation … this cranberry quinoa salad with brussels sprouts!
It's healthy, it's simple, it's filled with veggies + warm dreamy spices.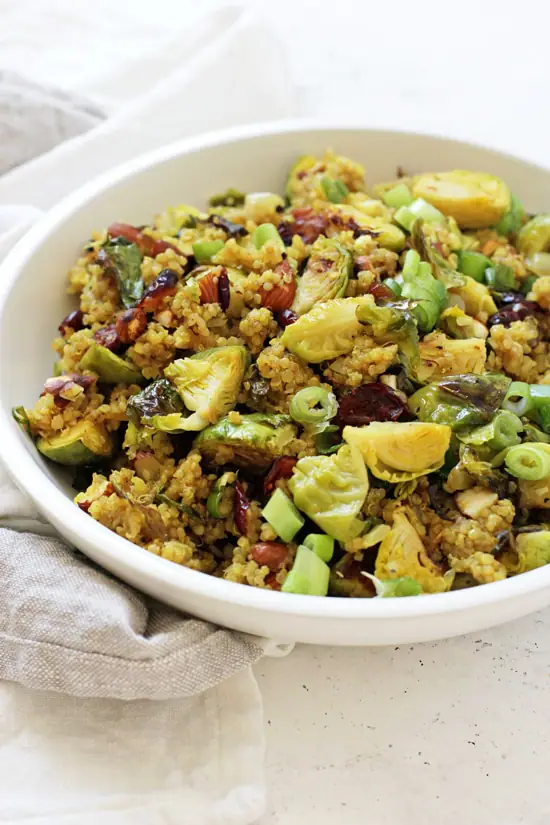 Not to mention that it gets some major bonus points for the make-ahead factor – i.e. it somehow gets even better as it sits.
So, what's exactly in this jazzy little number? Let's discuss.
We have a flavorful quinoa base made with veggie broth, garlic and cozy spices like cumin, turmeric, cinnamon and cardamom. There's crunchy almonds for texture and delightful sweet and tart dried cranberries for a touch of pizazz and oomph. AND! It's bulked up even further by the addition of tender, caramelized, roasted brussels sprouts.
It's excellent all on its own or as a fantastic switch-things-up side.
Might I also suggest packaging this salad up in pre-portioned containers so you have lunch ready to go for at least several days? Waiting at the ready! Crunchy, flavorful, veggie-packed goodness!
Yes to the ma'am! Let's do this!