Say hello to the perfect weeknight dinner with this homemade dairy free hamburger helper! Made in just one skillet with simple ingredients, it's fantastic for both kiddos and adults alike. Jam-packed with flavor, it features a creamy, "cheesy," tomato-y sauce that brings it all home. Egg free with a gluten free option.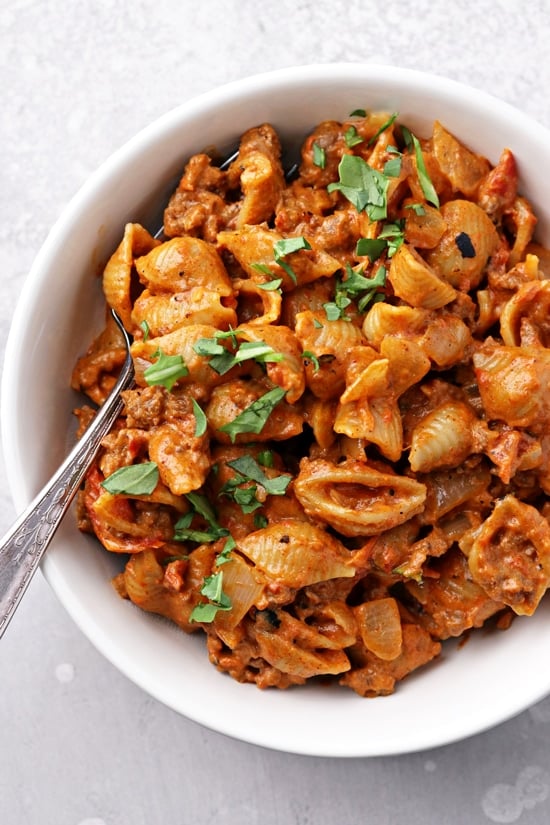 Did you grow up eating classic boxed pasta dinners?
They were a complete and total staple at our house as a kid … long before my dairy allergy came into play.
And while I haven't enjoyed those versions in YEARS, you just can't beat the convenience.
So today, we talk about this easy, one pot, homemade version of hamburger helper that's creamy, "cheesy" and totally satisfying.
Yes, it may take a bit more effort than the kind from the box but it's still incredibly simple to pull together and is totally safe to enjoy as there's no milk or cheese involved!
Making it the perfect, cozy, comforting, weeknight dinner that is sure to please the entire family.