Are you sick of the sweet potato recipes yet??? I sure do hope not because today's healthy spiced sweet potato bread is going to rock your world.
It's easy to make, crazy soft, perfectly moist! And yes, is packed with PLENTY of our favorite orange veggie.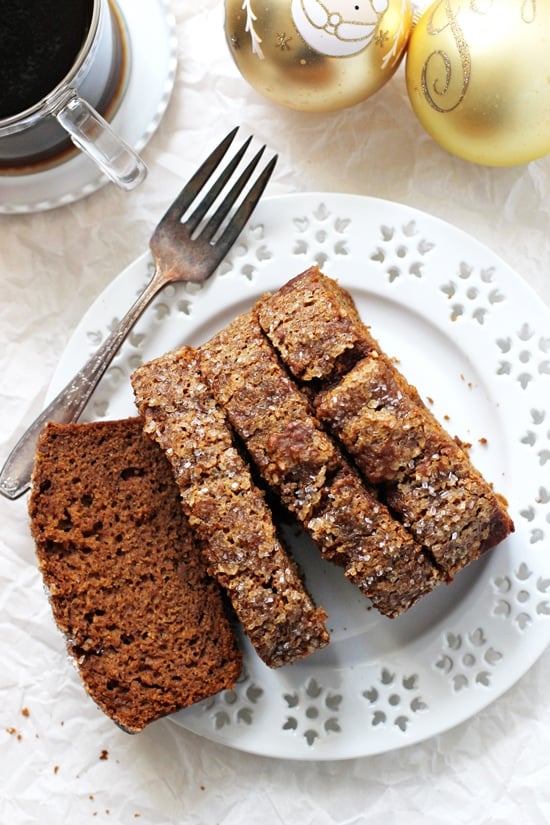 One full pureed cup to be exact.
Now, don't go running away because we are baking with sweet potato. It's very much like baking with pumpkin – it helps keep baked goods super soft and moist AND adds a lovely sort of warmth to the final product.
Which is amplified in today's recipe by plenty of delicious spices – we're talking cinnamon, nutmeg, ginger, cloves, cardamom! The gang's all here. It's sugar and spice and everything nice!
And when combined with some dreamy vanilla, a touch of coconut buttermilk and a sprinkle of turbinado sugar for finishing, the end result is a crazy good loaf that you won't be able to keep your hands off.