Creamy, velvety and packed with herby ranch flavor, this dairy free avocado dressing comes together in just a few minutes! Perfect for topping salads, dipping veggies or dolloping over protein, it's completely irresistible and super simple to make. Egg free, gluten free, nut free, soy free and vegan.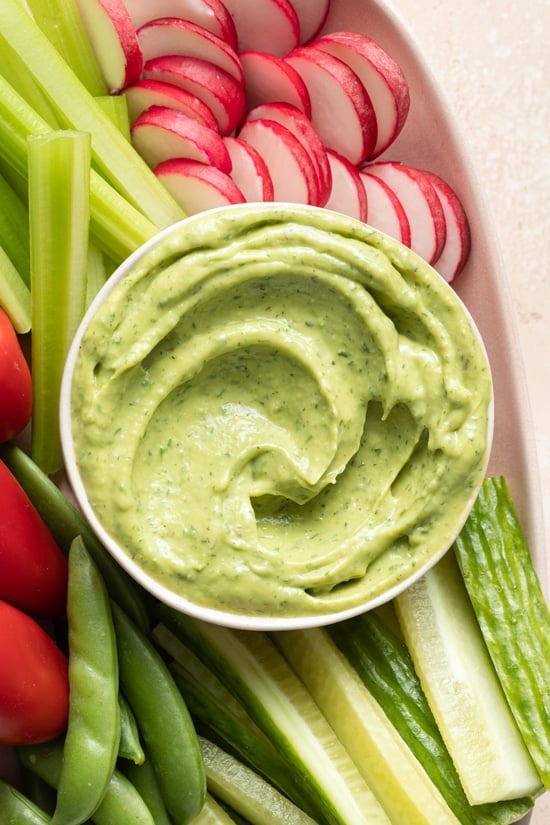 Got avocados?
Then try this deliciously creamy dairy free avocado dressing!
Perfect for all your drizzling and dunking needs, it's filled with herby ranch-like flavor that is downright hard to beat.
But the best part? It comes together in just a few minutes.
Which means you can be pouring it over your favorite greens or dipping away with fresh veggies in no time flat.
And that is ALWAYS a very good thing!