Who's ready to do a little baking? With these perfectly soft & chewy coconut oil oatmeal cookies!
Packed with plenty of rolled oats, a good amount of melt-y dark chocolate chips and the perfect touch of warm cinnamon and nutmeg, these super easy cookies are bound to please.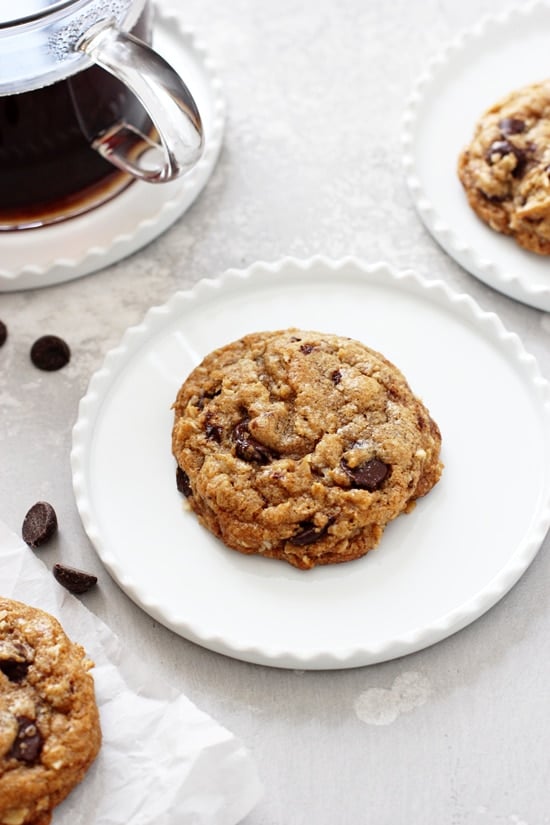 And should absolutely be added to your cookie baking repertoire!
Because we all need a killer oatmeal cookie recipe, yes? Yes.
Now, what we have here today is a crazy simple dough – no mixers required. Just a few bowls, a whisk and a spatula.
Not to mention that you have options when it comes to the mix-ins. You can go classic and add all chocolate chips. OR my personal favorite combo of half dark chocolate chips + half juicy raisins. OR! Go with raisins + chopped nuts! All delicious. All most excellent choices.
So, errrr, maybe that's a reason to make three different batches? I wouldn't discourage this behavior.
Because oatmeal cookies make the world go round. <— That's a fact!